La Petite Ecole offers an alternative daycare service from 2:45pm to 4pm, Monday to Thursday. It's a "daycare" service run by our team, where children can still use the school's indoor and outdoor equipment. Less focused on sports and extra-curricular activities, this service features story-time sessions, creative activities, an afternoon snack and free play time outdoors. Daycare staff speak to children in French, English and/or Thai.
You can use this service for one or more days and it can be combined with extra-curricular activities. For example: Mondays, Swimming; Tuesdays, Daycare; Wednesdays, Nothing; and Thursdays, Daycare.
When: Monday to Friday (excluding vacation periods)
Opening hours: 3:00pm – 4:00pm
Cost: 350 THB per session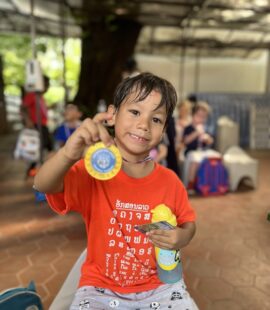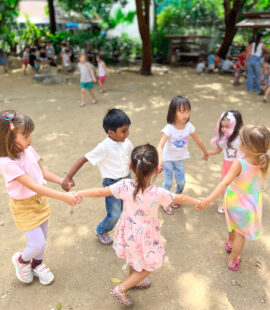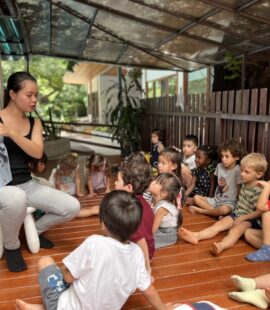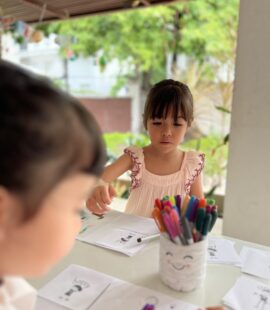 IMPORTANT NOTE
Registration for extra-curricular activities and/or daycare is done by period and is only confirmed if the minimum required number of children is reached.