Vacation camps are organized at the school for those who wish to attend during the second week of the school vacations at certain times of year, and in August. Themes vary from camp to camp and include sports, arts and cultural activities, with external providers and school staff.
Children also have access to the school's permanent outdoor equipment: waterplay, mud kitchen, musical garden, sensory garden, pathway, etc.
It is an opportunity to form new friendships, but also to meet up with classmates in a relaxed atmosphere where there is great emphasis on fun and games.
Our next holiday camp :
Join us for our upcoming two-week Halloween-themed camp at our preschool. Open to all children aged 3-6, whether they're part of our school or not. From Oct-23 to Nov-3 2023 | Time: 8:30 am - 2:30 pm | One week of eerie excitement is 10,500 baht, and double the frightful fun with two weeks for only 19,950 baht.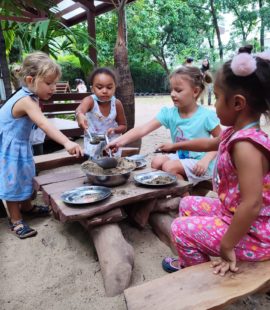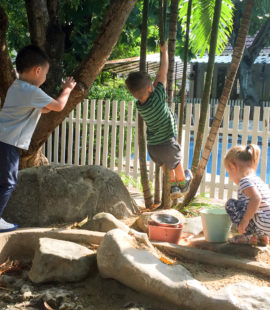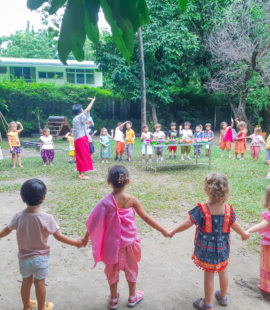 Do you need any further information?
The administrative team will be happy to answer any questions you may have.