Words from the School Principal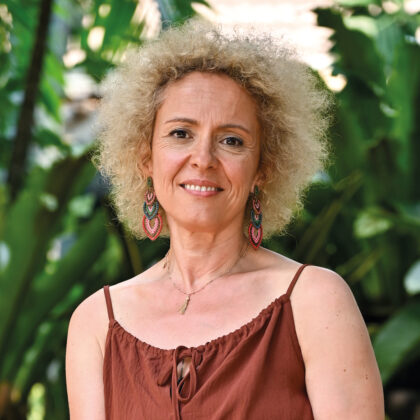 Patricia Douvry
School principal La Petite Ecole Bangkok
French national, 22 years of teaching experience as a teacher, director and pedagogical trainer
In 2018, an opportunity led me to open a kindergarten in Morocco, which received accreditation by the French ministry of Education a year later. In 2019, I was in  charge of the primary school, which was composed of 35 classes from the Petite Section to CM2 (also French-ministry accredited and partners of the Agency for French Education Abroad),  as well as the year-round coaching of teachers and the Inclusive School division. 
Improve its pedagogical practices, collaborate with parents, welcome all children in order to offer them the best possible.
By offering a bilingual and multicultural education, La Petite Ecole is above all centered on the child, with the daily objective of the good development of the pupils and their constant progress, in a benevolent and positive environment.
So, becoming Director at La Petite Ecole Bangkok is for me a chance to rediscover the fascinating world of kindergarten while involving myself in the permanent search for progress and the best possible integration of your children.
I remain convinced that kindergarten, the key to successful schooling, is the place where children develop and acquire their first learning, their approach to trust at school, but above all their language skills, their autonomy and their self-esteem, to shape them into future adults and enlightened citizens.
Do you need any further information?
The administrative team will be happy to answer any questions you may have.