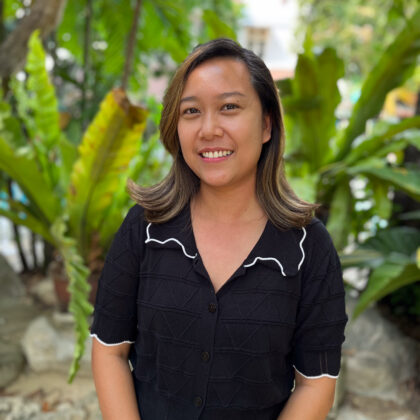 I am from Bangkok and have worked in many sectors for several years, especially business development. My latest job was at the Italian-Thai Chamber of Commerce, where I met people of many different nationalities and really liked the multicultural environment.
Having always wanted to work with children, I am delighted to be working at La Petite Ecole, Bangkok, surrounded by children from all four corners of the world in an extremely pleasant environment. My role consists in managing the entire school administration team and ensuring the well-being of pupils and parents by collaborating with the rest of the team.
I am a happy person by nature, always laughing and, most importantly, I love interacting with children. I'm sure that the pupils at La Petite Ecole will have many positive experiences, starting to build their future in the process. I am delighted to be part of this project, in this school, which is so well-equipped and set against a wonderful natural backdrop.